The Prosalon Professional Academy is also involved in training for our distributors outside the country. Last weekend, the trainer Marina Zaikovskaya conducted two-day training for hairdressers in the Netherlands. The subject of the training were different shades of blonde that can be obtained with Color Art products and treatments for damaged hair using Prosalon Professional products. 
The trainings were carried out in the workshop formula. Hairdressers participating in training first learned the theory and then, under the supervision of the trainer, they carried out the coloring and beauty treatments themselves. The Academy team trained and issued certificates for hairdressers from about 30 hairdressing salons. 
Other recommended articles: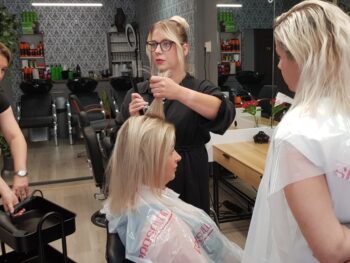 SZKOLENIA DLA FRYZJERÓW Z HOLANDII
W miniony weekend ekipa Akademii Prosalon Professional prowadziła szkolenia dla salonów fryzjerskich z Holandii. Szkolenia prowadzone były w Spijkenisse koło Rotterdamu.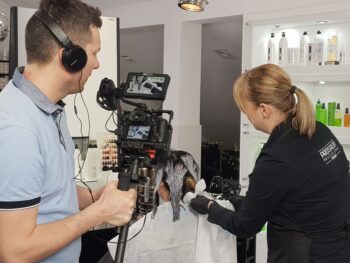 NAGRYWAMY FILMY INSTRUKTAŻOWE
Z powodu pandemii nadal nie możemy zaprosić Was na szkolenia, ale możemy udostępniać Wam filmy instruktażowe. Pracowaliśmy nad nimi w majowy weekend i już są dostępne na naszym kanale You Tube.